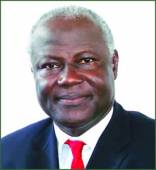 President Ernest Bai Koroma has condemned the recent violence in the aftermath of the presidential election during which the SLPP office in Freetown was ransacked and looted by unknown persons. He warned that anybody caught in acts of violence or thievery will face the full force of the law.
He has consequently asked Vice President Sam-Sumana to launch a full investigation into the incident at the SLPP office with the help of the police and other security agencies.He has also assured SLPP officials and supporters that they have nothing to worry about under his adminstration as the rule of law will fully prevail.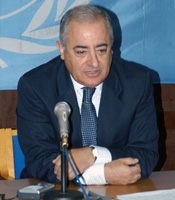 In a related development, the Executive Representative of the United Nations Secretary-General (ERSG) in Sierra Leone, Mr. Victor Angelo, is "following events in the aftermath of the elections closely, according to a UNIOSIL press release.
Angelo, according to the release, appreciates the restraint the people of Sierra Leone has demonstrated since the announcement of the results, and calls on everyone to remain within the rule of law, and to respect public order and private property.
"Constructive dialogue at this time in the history of Sierra Leone is crucial. The ERSG reaffirms that the United Nations remains actively engaged in support of the national efforts for peace consolidation, democracy and development," the release concluded.