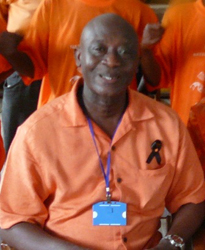 The PMDC general assembly, voters and supporters worldwide, wish to extend their sincere compliments of happy birthday to their leader ( Charles Francis Margai), born on this day- August 19, 1945.
Today, August 19, 2007 makes Charles Francis Margai 62 years old, and we repeatedly wish him happy birthday and more healthy and politically positive years.
Our support for our high command (Charles Francis Margai) remain firm, collective and robust. Our goal is to find ways and by any means necessary for our people to realize the benefits of development.
Long live Charles Francis Margai. Long live PMDC. Long live the people of Sierra Leone. Long live Sierra Leone democracy. Long live all positive thinkers.