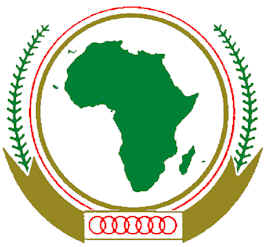 Freetown, Sierra Leone - The African Union (AU) has deployed 10 election observers to Sierra Leone for the second round of the country's presidential election 8 Sept., an AU statement said here Friday.
Led by Victor Tonchi, Chairperson of the Electoral Commission of Namibia, the AU team comprises members of the Pan African Parliament, Civil Society Organizations (CSO) and other officials drawn from various African Countries.
An advance AU election observer team had arrived 31 Aug. to make logistical arrangements for the full mission.
"The AU observer Mission is in Sierra Leone to support its people in the election of the leaders of their choice in consonance with the Laws of the Country, respect for the Principles of Democracy, Good Governance and the rule of law, popular participation and the promotion and protection of human rights," the statement said.
The AU Mission as a neutral non partisan group shall endeavour to make an honest, independent, impartial and objective assessments of the organization and conduct of the elections processes as a whole and determine whether the conditions exist for a free and fair expression of the will of the people and if the outcomes of the elections truly reflect the wishes of the Sierra Leonean People," it added.
The Mission will remain in Sierra Leone until 14 Sept., when it is expected that all the results of the presidential runoff would have been announced by the National Electoral Commission.
AU deploys 10 election observers for Sierra Leone runoff | Afrique en ligne